Face Mask 3M N95/ N99/ KF94 / Medical Face Mask
Face Mask
we can supply you more than 2million pieces of face mask
Coronavirus latest: global infections pass 90,000
And the best explanation for this rapid spread is that it's being passed through droplets from coughing or sneezing.When these virus-laden droplets from an infected person reach the nose, eyes, or mouth of another, they can transmit the disease.

FFP3/N95 Filter Mask reduces the risk from Coronavirus. Lab tested and clinically proven to prevent the risk of infection. Filters out 99.9% of viruses, bacteria, dust, chemicals, particles, pollen and smoke.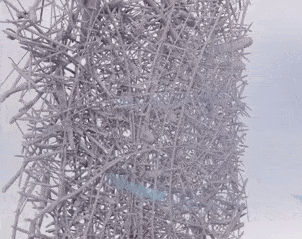 Protection all year round: Our upgraded KN95 dust mask is equipped with four replaceable active carbon filters, five layers of filtration technology so that pure air offers you healthy breath. It is suitable for cycling, running, polishing, mowing, wood processing and other outdoor activities.
Zero facial discomfort: Made of the strong but lightweight breathable full mesh nylon material, the elastic fabric completely fits the face, It is washable and reusable with no peculiar smell. The tip-shaped hanging ear design can prevent this dust-proof mask from slipping.
Designed for comfortable protection: Lightweight, humidity-resistant and latex-free
Faddish option: The silicone adjustable nose clip is free to adjust, providing user-defined sealing and preventing glasses from fogging, suitable for different face shapes of men and women as an exquisite gift.
Conforms to Health and Safety Regulation EN149:2001:2009
Features of KF94
Filters over 94% of airborne particles, fumes, and chemical odors

Up to 48 hours of protection
Features of N95
N95 has a 95% success rate in blocking particles with a diameter of 0.075 microns
Up to 72 hours of protection
Filtering efficiency drops to about 80% on average after testing 14 days.
Features of N99
N99 has a 99% success rate in blocking particles with a diameter of 0.075 microns
N99 Exchangeable Filter Element Usage Time : About 15 days
Adjustable straps allow you to adjust the mask pressure on your face
Exhale vale will help for better performance, heat reduction, and faster exit of your exhale.
Plastic body design will allow you to clean, wash, and reuse the mask over and over.
Features of Disposable Medical Masks
Disposable Medical Mask can block 70% of bacteria

Recommended usage time:4 hours.